取扱いワイン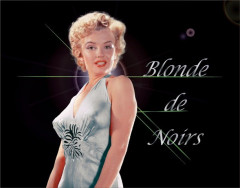 完売
WINEMAKER NOTES
This sparkling wine was made in the traditional methode Champenoise.
Aromas are a combination brioche and a hints of berry, with bright citrus. The
ne mousse brings along these notes in the mouth. Lingering nish of citrus,
raspberry and toast that begs for another taste.
THE VINTAGE
We had a warm and dry spring and that created ideal conditions for owering
and fruit set. There was only one heat spike during the summer otherwise the
temperatures were consistent which is very good for producing quality
grapes. Harvest was earliest in years so the grapes were harvested in early
September.

THE PHOTO
Marilyn Monroe Rarely seen glamour photograph by Bruno Bernard, known as Bernard of Hollywood, taken in 1952.
AIRING
This wine is a perfect evening starter before any meal or pair it with smoked
salmon, cheeses, or go all out and have some Caviar.
::::::::::::::::::::::::::::::::::::::::::::::::::::
Grapes: Pinot Noir & Chardonnay
Appellation: North Coast
Harvested: Early September
Sugar: Dry
Alcohol: 12.5%